Sentencing Council members
President
The Right Honourable the Baroness Carr of Walton-on-the-Hill, Lady Chief Justice of England and Wales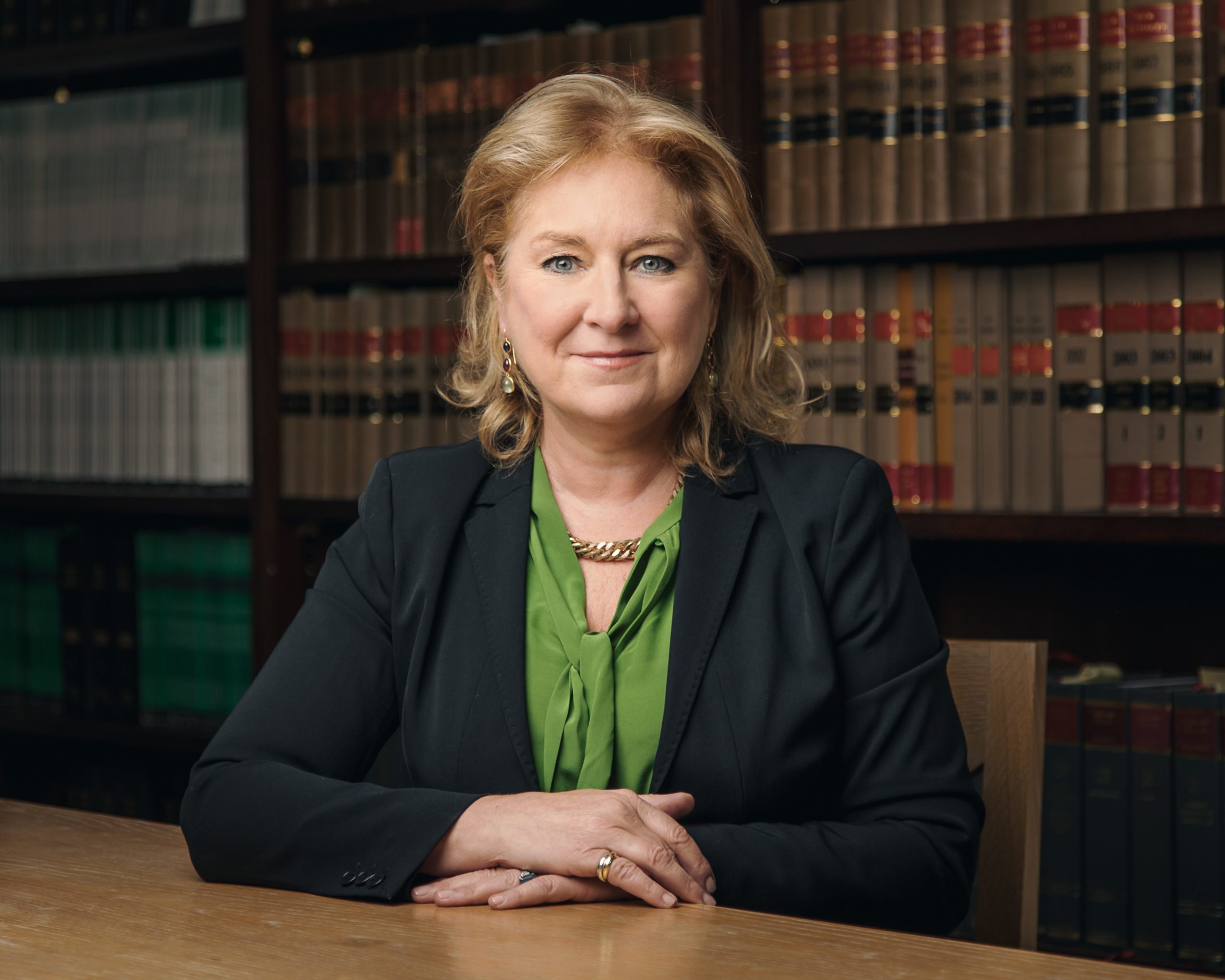 Baroness Carr was called to the Bar in 1987, specialising in professional liability and general commercial law, and was appointed Queen's Counsel in 2003. Her judicial career began in 2009 in crime, when she became a Recorder. She joined the High Court Bench in 2013, sitting in the Queen's Bench Division and the Court of Appeal (Criminal Division). She also sat in all three jurisdictions of the Business and Property Courts: Commercial, Chancery and Technology and Construction, becoming the first female High Court Judge to sit in the Technology and Construction Court and the second female High Court Judge to sit in the Commercial Court. She also sat on the Investigatory Powers Tribunal between 2014 and 2016, when she became a Presider of the Midland Circuit, a position she held from 2016 to 2020.
Baroness Carr was appointed Chair of the Professional Negligence Bar Association in 2007, Chair of the Bar Standards Board Conduct Committee in 2008 and Complaints Commissioner to the International Criminal Court in the Hague in 2011 before becoming Head of Chambers at Four New Square. From August 2020 to January 2023 she was the senior judicial commissioner and Vice Chair of the Judicial Appointments Commission.
Baroness Carr was sworn in as a Lady Justice of the Court of Appeal in April 2020, and appointed Lady Chief Justice of England and Wales from 1 October 2023.
Council members
Lord Justice William Davis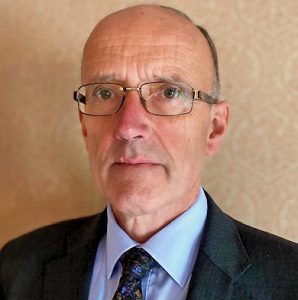 William Davis was appointed as Chairman of the Sentencing Council by the Lord Chief Justice, with the agreement of the Lord Chancellor, with effect from 1 August 2022. He was formerly a judicial member of the Sentencing Council between 2012 and 2015.
William was appointed to the Court of Appeal in October 2021. He was called to the Bar in Birmingham in 1976, where his practice consisted primarily of criminal and personal injury work. He was appointed an Assistant Recorder in 1992, a Recorder in 1995 and QC in 1998. He was head of St Philips Chambers from 2004 to 2008.
He was appointed to the Circuit Bench in 2008. During 2009 he was appointed a Deputy High Court Judge (QBD and Admin), a Senior Circuit Judge and Recorder of Birmingham. He was appointed to the High Court Bench in May 2014 and was a Presiding Judge of the Northern Circuit from 2016 to 2019.
William has been the Judicial Lead on Youth Justice since June 2014 and was Director of Criminal Training for the Judicial College from 2014 to 2019. 
Her Honour Judge Rosa Dean

Rosa Dean was called to the bar in 1993 and practiced mainly criminal law on the Midlands and South Eastern Circuits. In 2006 she was appointed as a Deputy District Judge (crime) and in 2011 became a Circuit Judge. She is the resident judge at Snaresbrook Crown Court.
She was appointed to the Sentencing Council on 5 April 2018.
His Honour Judge Simon Drew KC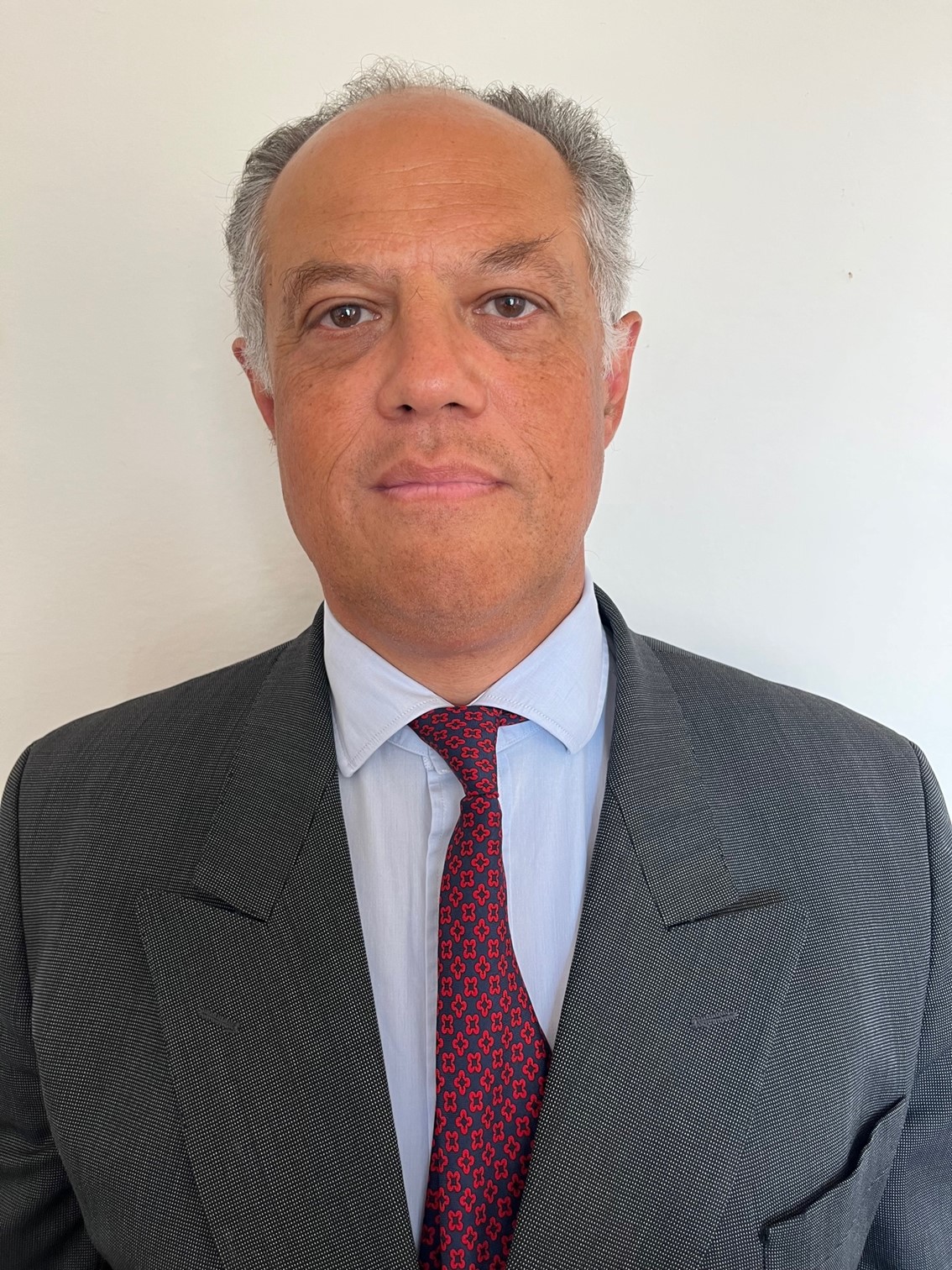 Simon Drew was called to the bar in 1987 and practiced criminal law from chambers in London and then in Birmingham. He was appointed as a Recorder of the Crown Court in 2005 and took silk in 2011. He was appointed as a Circuit Judge in 2012, sitting in crime, based in Birmingham Crown Court. In 2015 he was authorised to try murders and, in 2020, was authorised to sit in the Family Court. In 2022 he was appointed to sit as a Circuit Judge sitting in the Court of Appeal Criminal Division.
Simon has been a Judicial College criminal Course Director since 2015 and, in 2022, was appointed as the lead criminal Continuation Course Director.
Simon was appointed to the Sentencing Council on 12 June 2023.
Dr Elaine Freer

Elaine Freer is a Fellow and College Teaching Officer in law at Robinson College in the University of Cambridge, where she teaches Criminal Law, Criminal Procedure and Evidence, and Criminology, Sentencing and the Penal System, and writes on topics in those areas. She is also a practising barrister a 5 Paper Buildings, where she prosecutes and defends in criminal cases.
Elaine has appeared before the Court of Appeal, is regularly instructed to represent registrants in front of professional regulatory bodies such as the Nursing and Midwifery Council and Health and Care Professions Council and is a Panel Clerk for the Bar Tribunals and Adjudication Service. In 2019 she worked as a Lawyer on the Criminal Team at the Law Commission of England and Wales, involved in the project to reform hate crime laws. 
Elaine joined the Council as a non-judicial member on 1 July 2022.
Lord Justice Tim Holroyde

Tim Holroyde is a Lord Justice of Appeal and Vice-President of the Court of Appeal (Criminal Division). For many years he practised as a barrister on the Northern Circuit from chambers in Liverpool, taking silk in 1996. He prosecuted and defended in criminal cases of all kinds, including the most serious, and sat as a part-time judge. In 2009 he was appointed as a High Court judge, covering a wide range of work including serious criminal cases. He was Course Director of the Judicial College's Serious Crime Seminar from 2011 to 2015, and judge in charge of the list of terrorism offences from 2016 to 2017, when he was appointed to the Court of Appeal. 
He became a member of the Sentencing Council for England and Wales in 2015, acting as Chairman between 2018 and 2022.
Jo King JP

Jo King was appointed to the Sussex Central Bench in 2002. She is currently the lead magistrate on Reform and co-chair of the Magistrates' Engagement Group. She is a member of the Judicial Conduct and Investigations Office disciplinary panels and the Magistrates' Association Board of Trustees. 
Jo was appointed to the Sentencing Council on 8 October 2020.
District Judge (Magistrates' Courts) Stephen Leake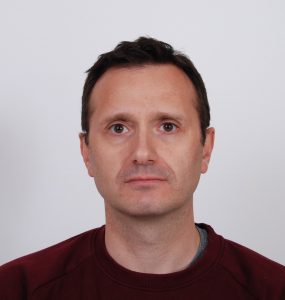 Stephen Leake was called to the Bar by the Middle Temple in 2002 and practiced mainly in criminal law. He was appointed as a Deputy District Judge (Magistrates' Courts) in 2019 and as a District Judge (Magistrates' Courts) in 2021. He is based at Medway Magistrates' Court.
Stephen was appointed to the Council on Monday 23 May 2022.
The Honourable Mrs Justice May

Juliet May worked as a forensic clinical psychologist before re-training as a barrister. She was called to the Bar (Inner Temple) in 1988, becoming a bencher in 2010. Her practice was in commercial work, particularly banking and insurance, at 3VB. She became a recorder in 2001, a chair of Mental Health Tribunals in 2002 and took silk in 2008, being appointed to the Circuit Bench later the same year. From 2008 to 2015 she sat in crime at Wood Green and Southwark Crown Courts and in civil at Central London County Court. She was appointed a deputy High Court Judge in 2013 and to the High Court Bench (Queen's Bench Division) in December 2015. She was the Senior Presiding Judge on the Western Circuit from 2017-2020.
Dame Juliet was appointed to the Sentencing Council on 8 October 2020.
Chief Constable Rob Nixon QPM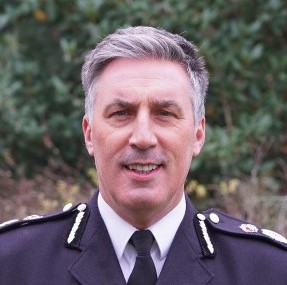 Rob Nixon Rob has served with Leicestershire Police since 1993 and was appointed as Chief Constable in November 2022. He was appointed Assistant Chief Constable in April 2017, with responsibility for local policing, crime and intelligence and public protection, before being promoted to Deputy Chief Constable in February 2018. 
Between 2015 and 2018, as temporary Assistant Chief Constable, Rob worked on collaborative projects across Leicestershire, Northamptonshire and Nottinghamshire. From 2009 to 2014, he was Chief Superintendent for the Leicester City Basic Command Unit. In 2008 he was appointed as the Head of the force's Community Safety Bureau, which was responsible for the development of Strategic partnerships, implementation of neighbourhood policing, anti-social behaviour, offender management and preventing counter terrorism. He was appointed as Detective Inspector in charge of the City CID in 2002, with responsibility for introducing the force approach to Offender Management.
Rob was awarded the Queen's Police Medal (QPM) in December 2020 as part of the Queen's New Year's Honours list.
He was appointed to the Sentencing Council on 5 May 2023 on an interim basis pending an open competition for the policing role.
Stephen Parkinson

Stephen Parkinson is the Director of Public Prosecutions. He was appointed by the Attorney General and took up post on 1 November 2023.
Stephen studied law at University College London, before qualifying as a Barrister in 1980 and as a Solicitor in 2005.
He began his legal career in 1984 as a junior prosecutor at the Department of the Director of Public Prosecutions, which became the CPS in 1986. He progressed to Assistant Branch Crown Prosecutor roles and later established and led the CPS' International Co-operation Unit.
Stephen subsequently held roles across Government, including positions in the Treasury Solicitor's Department, where he was responsible for most of the Government's regulatory litigation, and the Department of Trade and Industry, where he headed a team providing legal advice in live company investigations. For four years from 1999, Stephen was Deputy Head of the Attorney General's Office.
For the past 20 years, Stephen has been a practising defence lawyer. He became Head of Criminal Practice at the law firm Kingsley Napley in 2006, going on to become Senior Partner at the firm in 2018. Representing a range of clients, Stephen developed an extensive practice advising on, or undertaking, investigations for organisations, companies, and individuals.
Johanna Robinson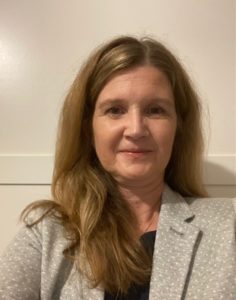 Johanna Robinson has specific responsibility on the Sentencing Council for promoting the welfare of victims of crime.
Since September 2022, Johanna has served as National Adviser to the Welsh Government on Violence against Women, Domestic Abuse and Sexual Violence. In this role she provides Welsh Ministers with an expert perspective on the development and implementation of policy across the Welsh Government, working with victims and survivors to ensure their experience informs policy development.
Prior to this appointment, Johanna worked for four years as Head of Strategy for the Office of the Police and Crime Commissioner for Gwent and, for one year, as Operational Director for Llamau, a leading charity in Wales for young people experiencing homelessness and women as victims and survivors of domestic abuse. Between 2016 and 2018 she served as Head of Victims Services for Gwent Police, leading on the delivery of victims' services and, from 2013 to 2016, was National Development Manager for The Survivors Trust, providing support and advice to victims of sexual violence, before which she worked with victims at the Youth Offending Service in Cardiff.
Johanna's appointment to the Sentencing Council is for an initial term of 3 years from 5 October 2023.
Beverley Thompson OBE

Beverley Thompson has spent over 30 years working in the criminal justice sector initially as a probation officer in London. She was Director for Race, Prisons and Resettlement Services at NACRO for 10 years and is currently an Independent consultant having recently worked on a Lammy-related project for HMPPS. She works across the UK, Australia, USA & Canada on Equality, Diversity & Inclusion strategies. Prior to this, she was a Senior Civil Servant at HMPS and was awarded an OBE for services to Race Equality in 2000. Furthermore, she has been the Chief Executive of Northampton Probation Service.
She was appointed to the Sentencing Council on 15 June 2018.
The Honourable Mr Justice Wall

Mark Wall was appointed a High Court Judge in October 2020 having previously been a Circuit Judge based at Birmingham Crown Court. Prior to his appointment to the circuit bench he was a Recorder and Deputy High Court Judge. He was called to the Bar in 1985 and worked on the Midland Circuit out of chambers in Leicester and thereafter Citadel Chambers in Birmingham. He took silk in 2006 and was a criminal practitioner. He was leader of the Midland Circuit between 2011 and 2014. He is a member of the Royal Society's Primers Steering Group and heads up the Advisory Board for the Leverhulme Centre for Forensic Science at Dundee University.
Mark was appointed to the Sentencing Council on 2 January 2023.
Richard Wright KC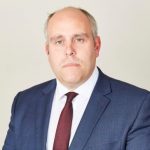 Richard Wright was called to the Bar in 1998 and took silk in 2013. He has practised from 6 Park Square in Leeds since 1998 where he has been Head of Chambers since 2013.
Specialising in murder and manslaughter cases, Richard has prosecuted and defended in some of the highest profile cases across the North of England. His significant cases include prosecuting Wearside Jack for the Yorkshire Ripper hoax tapes, defending William Cornick for the murder in class of Leeds teacher Anne Maguire, prosecuting the first ever case of manslaughter by gross negligence related to food allergy and prosecuting Pawel Relowicz for the rape and murder of Hull student Libby Squire.
Since 2020 he has been Leader of the North Eastern Circuit, leading the professions' response to the Covid-19 emergency and, in 2022, was invited to join the legal team of the UK Covid-19 Inquiry.
Richard was appointed Deputy District Judge (Magistrates' Courts) in 2006, Recorder of the Crown Court in 2012 and Deputy High Court Judge in January 2023. He has been a member of the Sentencing Council since 1 August 2022.