Resources for teachers
Understanding criminal sentencing in England and Wales – resources for teachers  The Sentencing Council has produced resources for teachers delivering the citizenship curriculum to key stage 3 and 4 pupils. These resources are designed to help pupils develop an understanding of how criminal sentencing works in England and Wales and give them an opp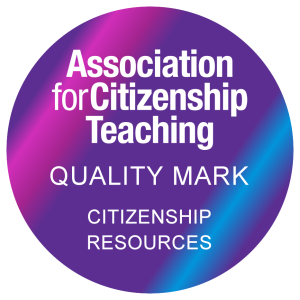 ortunity to try sentencing for themselves using realistic scenarios. The resources have been developed with guidance from the Association for Citizenship Teaching (ACT) and carry their quality mark. Where the resources fit into the Citizenship curriculum:
Key stage 3: the nature of rules and laws and the justice system, including the role of the police and the operation of courts and tribunals.
Key stage 4: the role of the judiciary; the legal system in the UK, different sources of law and how the law helps society deal with complex problems.
The materials comprise:
To download a zip file of all the materials, click here. This package of teaching resources provides the learning objectives of gaining:
Basic knowledge of sentencing laws and guidelines in England and Wales.
Understanding of the different bodies involved such as Parliament, judiciary, Crown Prosecution Service (CPS).
Knowledge of the different types of court (Magistrates', Crown, Appeal) and sentencer (particularly magistrates and judges).
Understanding of how sentences are decided upon and implemented.
Knowledge of the different types of sentences available.
An educated opinion by examining the current approach to sentencing in England and Wales.
In their assessment of the resource, the Association for Citizenship Teaching said: "The Sentencing Council resource offers practical materials for citizenship using crime scenarios and when teaching about the operation of law and justice. It provides a range of engaging activities that develop citizenship skills when exploring the legal system and the role of courts and tribunals. The resource will help pupils build citizenship knowledge, understanding and skills about how the justice system works and the complex and challenging issues involved in sentencing fairly."
Young Citizens
The Council has also contributed to teaching resources provided by Young Citizens. Young Citizens is an education charity working in primary and secondary schools to help educate, inspire and motivate the active citizens of tomorrow. We have contributed to the following programmes and resources designed to help young people understand their legal rights and responsibilities:
More information
More information on different aspects of sentencing can be found on the Sentencing and the Council pages of this website, where you will find information on types of sentence, sentencing myths and how sentencing works.