Published on:
4 August 2022
Appointment of non-judicial member to the Council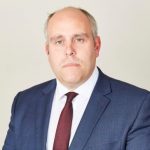 We welcome the appointment of Richard Wright QC as a non-judicial member of the Sentencing Council from 1 August 2022 for a period of 3 years. His appointment was made by the Lord Chancellor in consultation with the Lord Chief Justice.
Richard is Head of Chambers at Park Square Barristers in Leeds, and has been a QC since 2013. He is a Recorder and current Leader of the North Eastern Circuit.